470 English page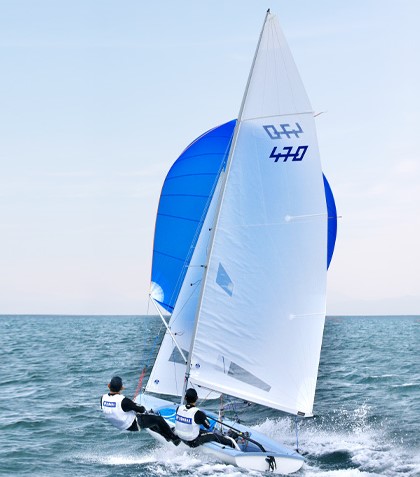 YAMAHA470
The 470 class is two-person racing dinghy designed by André Cornu in 1963. the name 470 comes from the fact that the boat is 4.7 meters long.
Yamaha Motor Co.,Ltd. has developed a new 470-class sailboat model, the YAMAHA 470 CPH, which will be available for order from May 30, 2019.
The YAMAHA 470 CPH is designed to optimize the balance between rigidity and moment of inertia to achieve a high degree of durability and maneuverability in a wide range of wind conditions, in accordance with the design and construction standards set by World Sailing.
Okumura boat Co.,Ltd.is entrusted with the manufacture and sale of 470CPH developed by Yamaha Motor Co.,Ltd.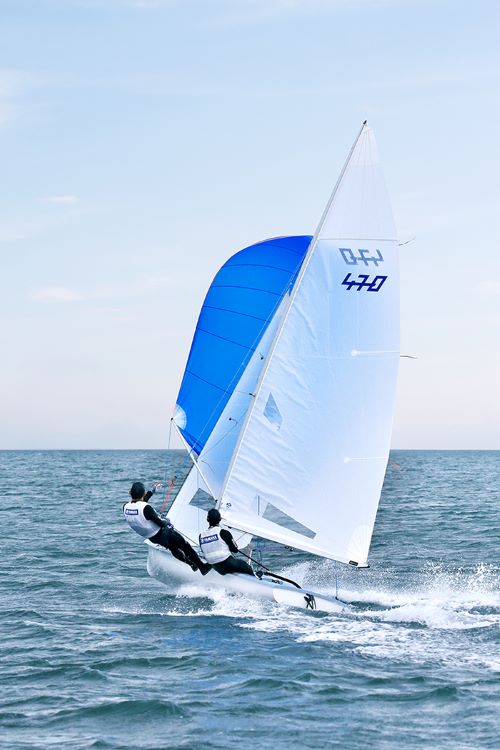 YAMAHA CPH 470                         ¥2,700,000(excluding tax)
Note: Price is based on a standard layout of fittings. Other options are available.
If you're thinking of ordering the 470, please see the" English order 470".Choose your systems,layout and opitions available.